Start your journey
from data to
business intelligence
Signup for a no-obligation 90-days trial and gain access to Talligence – a unique AI and ML powered
business intelligence solution that converts your Tally® data into
meaningful insights. Available on iOS & Android with premium features!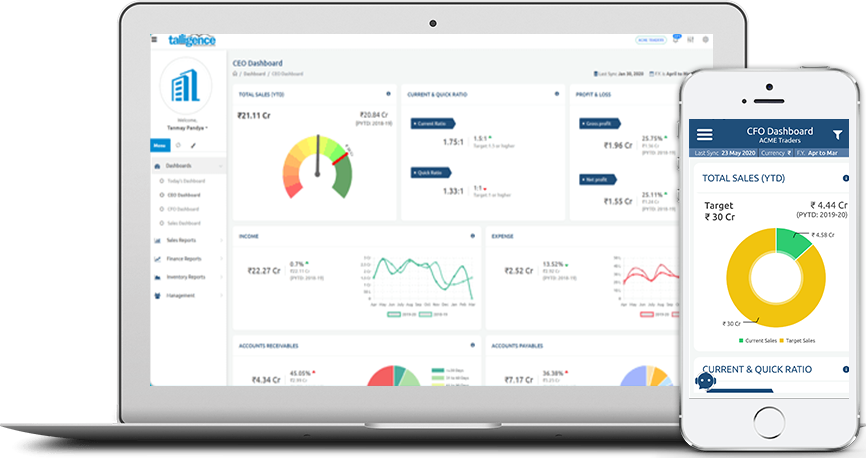 From raw data to business intelligence
Integrated product for your Tally® instance which churns raw data in to meaningful business insights.
Our customers love Talligence, and so will you…
We Evaluated various business intelligence software options. After stringent evaluation we found that Talligence is way beyond the mark of available BI tools in the market. While other tools just provide with graphs and charts, Talligence brings out true intelligence from the data and presents analytics in its purest form. The mobile app has been proved as a game changer eliminating my need to connect to my office every time to know KPIs of critical area of my business.
CEO
A leading construction group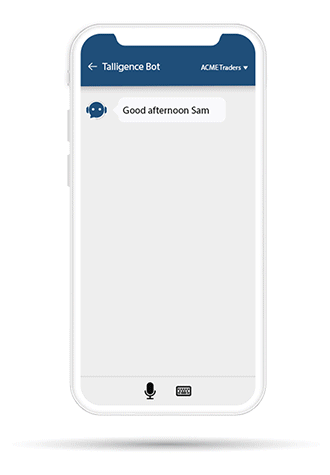 Talk to your data
Ask for the information that you seek
With Talligence, you can even talk to your business data. The innovative Artificial Intelligence and Machine Learning driven solution packs a suite of functionalities to closely monitor key business areas and derive intelligent analytics.